About Avient & Dyneema
Avient produces extremely strong and durable Ultra High Weight polyethylene (UHMWPE) fibres, branded as Dyneema®. Dyneema® is used in a wide range of industrial applications and end products, from long-lasting industrial roping (f.e. mooring cables for offshore wind turbines) to ballistic protection materials. 
With the EU as a frontrunner, governments all around the world are raising the sustainability bar, through policy changes and increasingly strict regulations, a consequence of their own long-term commitments.
Some companies are taking matters into their own hands, developing sustainability programs not just to comply with regulations, but to prime new, sustainable operations and business models for the future. Being a front runner is never easy, and the road to full sustainable industry is paved with challenges to be overcome. We talked to Keith Rowsey, Sustainability manager at Avient Protective Materials, part of Avient's Specialty Engineered Materials segment, about these challenges and the intricacies of sustainability in the manufacturing industry.
To Avient, sustainability isn't just a legal requirement, it's both an ethical responsibility and an essential investment in the future. That approach requires a bit of courage, coming up with new logistics and resource frameworks, and especially, kickstarting partnerships.
Sustainability as a core focus
Keith Rowsey: "I started as sustainability manager in 2019. It's an interesting role, because I get to work with pretty much every department in the company. Production and logistics are the obvious areas where sustainability is an important factor. But we also need feedback from sales and marketing, to understand what the customer is asking for. Our supply chain team is extremely important as well."
From Keith's perspective, a lot has changed in the last three years. "Back then, we were already proactively thinking about how sustainability has to be a core focus of our business, mainly because it's the right thing to do. We made this more actionable by publishing a series of specific targets around three pillars: health, climate & energy, and resources. We decided to communicate openly about our goals as well as the issues and struggles we ran into. What you see is that others have the same struggles and are looking for the same solutions. Then, you know you're on the right track."
"Since 2019, we have developed the world's first bio-based HMPE fibre, reducing our carbon footprint by as much as 90% compared to other HMPE fibres. This is paying dividends already. The demand for sustainably produced resources is growing fast. Our customers are setting up their own sustainability programs, asking for fibres made from renewable content with the lowest carbon footprint possible," says Keith.
Ambitious goals for 2030
2030 is a milestone year. By then, the aim is for all Dyneema® products across the board to be made of at least 60% bio-based or recycled feedstock.
Avient has also established an industry coalition, known as CirculariTeam®. "We set out to establish an industry coalition consisting of customers, suppliers and recycling companies, to start setting up a value chain to recycle our products once they reach the end of life. It's not just about recycling production waste. The main challenge is reintegrating those end-of-life consumer products: how can we get those products back, how can we still recycle them? It's about keeping landfills empty and not wasting any resources."
100%
Purchased renewable electricity
Production sites in Heerlen, NL and Greenville, NC USA are already running on 100% purchased renewable electricity.
1
Industry coalition
In 2020, Avient helped launch the CirculariTeam® coalition, working across different marketsto build a circular value chain.
Reverse logistics
Across different markets, the coalition is working to build a circular value chain. "We've split up between the rope and netting segment, the ballistics segment, and the consumer protection market. For every market, we've set up some specific milestones, but it always revolves around two major steps: Getting the product back somehow and finding the technical solution to recycle it afterwards."
"For example in the rope industry, we're discussing with major ports to set up collection points for end-of-life products. There, we have to identify the materials, and then get them back. In parallel, we are working to develop the technical solutions to recycle the materials. We can't do that on our own: you need a coalition across the value chain to set this up."
Even though Avient is making lots of efforts and pushing the coalition forwards, they're still on the ground floor of setting up both technology & the logistics for a fully circular value chain. There are some very critical challenges to be overcome. "The logistics are one thing. But a lot of our products have been processed, dyed, and combined with other materials for use in end products. The technical recycling solutions need to accommodate this.
With recycling, it's always good to remember: the shorter the recycling loop, the better. "If an end-of-life product can be easily recycled by the end product manufacturer, our customer, that's more efficient than breaking it down to a component level and re-using it as feedstock for new fibres. "We need to make the loops as short as possible."
Big gains
Recycling is only the final step of sustainable thinking. Some of the biggest gains are to be made elsewhere: longer use, and repurposing. "We make products that last, and we want to see them used until they are actually end-of-life. We're focusing heavily on this and designing our products to match. For offshore wind farms, for example, we've designed DM20, a specific fibre which has a lot less creep (or stretch), enabling it to be used for 25+ years, without needing to be replaced. Making products last as long as possible is a big part of this."
"These super durable materials might be end-of-life for a certain application, yet still be suitable for a different use case. Then, you're really extending a product's life cycle substantially" says Keith. However, this kind of approach is very much challenging industry's current business models, which are still heavily based on a linear produce-use-discard product journey.
How many lifts has a rope been used for? When was it produced? What type of materials are inside, exactly? You need to keep track of this information for circular business models.

Keith Rowsey
Lots of data
"More efficient, longer use of materials has an economic impact on everyone in the chain. Some industries have been kicking around with the idea of a more service-based model, for sure. Offering raw fibre as a service is of course difficult – we often don't make or control the end product." However, enabling the 'roping-as-a-service-model' for production partners is definitely part of the industry discussion. "Then, the big challenge becomes data and traceability. How many lifts has a rope or sling been used for? When was it produced? What type of materials are inside, exactly? What were the conditions? You need to keep track of this information for these kinds of business models.
The same applies to the recycling flow. To recycle efficiently, you need to know not only which kind of fibre comes back, but also how it was processed or what it was coated or treated with.
"One of the things we are working on is exactly that: we need to easily be able to identify what those end-of-life products are, even after they've been processed and used. So, you have to be thinking about for example RFID-chipping products to enable detection of exactly what we're dealing with, when something comes back to us. The final game, that's documenting where your product is ending up before it's even produced, and how you're going to close the cycle."
There are already companies who are very active in the whole information and reverse logistics system of collecting materials and getting them back to the original producer. "We need to discuss with them how we can tap into the information system they've already set up, and how to extend it. We don't need to reinvent the wheel; it would take too long to start from scratch all over again."
Three years ago, if you asked someone about their carbon footprint, they often didn't know, or were unwilling to share. Now, it's kind of a given if you want to do business.

Keith Rowsey
And then there's emissions. For companies like Avient, a big part of climate action is reducing emissions.
First & second scope emissions are easy to manage, because they are easily measured & tracked. But for industrial companies, it's generally estimated that about 75-80% of the total emissions are coming from scope 3 – those are the emissions that the organization indirectly impacts in its value chain. To estimate those, you need a lot of information from your partners.
That is definitely progressing, says Keith. "Three years ago, if you asked someone about their carbon footprint, they didn't know, or were unwilling to share (laughs). Now, it's kind of a given that you need to have and share this information to do business. We also expect this from suppliers. Still, it's a beast of an effort to gather all that information and aggregate it into a correct and comprehensive calculation of our own impact. We have people who do just that."
To help make these efforts towards reducing carbon emissions easier, Keith feels like there's one major thing that would help speed things up considerably: "We really need standardised terminology. Half of the time, people don't really understand what kind of information they're actually dealing with. It would be a very helpful step to better understand the actual impact of what everyone's doing. For public reporting and sharing your impact, this would also make a big difference. In some of the industries that we work in, there are alliances forming to help develop standards and set guidelines."
Sustainability, a business requirement
While creating standards is important, keeping track of sustainability data and having as much data exchange as possible is the actual goal. Getting companies to exchange data itself might be the biggest challenge, says Keith: "Down the value chain, people are often quite willing to share this information. Between competitors, that's harder. However, Keith is hopeful: "Creating a forum where we can discuss issues and find solutions helps everyone equally. It's definitely the way to go forward, and companies in more and more industries are starting to realise that."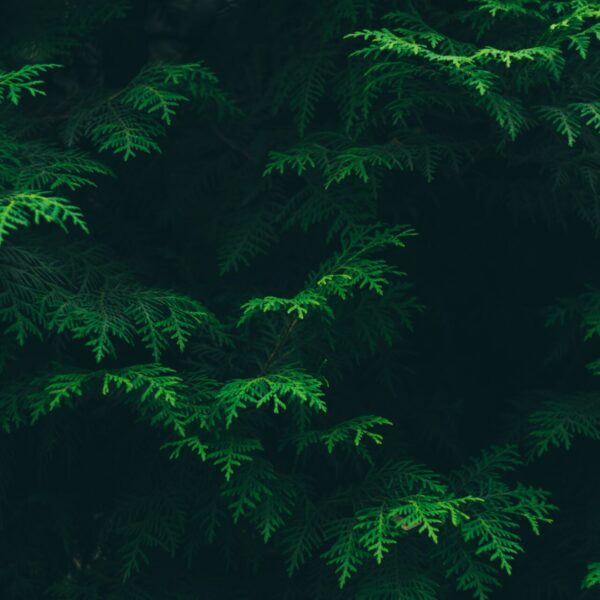 Participate
Sustainable, attainable?
With the wrap-up of our interview session with sustainable experts within manufacturing, we're organising a round-table session with both sustainability managers and EU representatives alike. We're inviting you all to an afterwork session where representatives from the EU will share the vision of the Green and Blue deal and engage in conversation about questions and worries about the future of your sustainability strategy.
Register now to reserve your spot at the table, and ask away about reporting strategies, the impact on Europe's competitiveness or any other question.
This is a limited-seat event, aimed only at sustainability managers and peers, to keep the discussion insightful and allow for qualitative networking.