ABOUT ARINTI
We believe in the power of artificial intelligence
At Arinti, we're a cross-functional team of dedicated AI enthousiasts. We are convinced that artificial intelligence will shift our world. It will fundamentally change the way people interact with 'machines'. That is why our mission is to help our customers stay relevant in today's fast changing markets by bringing visionary AI solutions to the table.
Trusted Microsoft.ai Partner
Arinti is a trusted Microsoft Gold Partner and a proud member of the global AI Inner Circle Partner Program. A genuine recognition of our ability to drive business transformation using the power of artificial intelligence and data.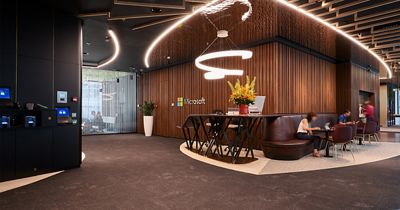 Our teams are bursting with diversity, skill and experience, ready to share and bring tangible value to an organisation's table.

Koen Everaert, Managing Partner

OUR PARTNERS: BUSINESSES BIG & SMALL
OUR MOTTO: USER EXPERIENCE FIRST
OUR NATURE: CHALLENGING, EFFICIENT & PROBLEM SOLVING
How we operate
We value openness and honesty
At Arinti, our company culture is very transparent and pragmatic. Not only towards our customers but also towards our engineers. We believe honesty is the best policy and we try to maintain an open mind in everything we do. By working in an iterative and communicative way, we are able to tackle whatever crosses our path and pivot our directions when needed.
We use data to revolutionize the future
As AI specialists, we use the core of an organization – its data – to bring insights to the most complex questions and opportunities the future holds. Our goal is to envision creative solutions to questions that aren't even on the table yet. Preparing enterprises for tomorrow's challenges and leading them towards a better version of themselves, that is what we aim for.
We work with you, not for you
In our projects we try to involve all stakeholders, both business and end users, a much as possible. During brainstorm and co-creation sessions, we identify business cases and opportunities together, and through efficient sprints of rapid prototyping, we build products in a joint effort. We believe that bringing engineers and business stakeholders together is the fastest and easiest way to determine what works.